Need a Spot of Office Cleaning Richmond? From a TW9 Company You Can Trust And Rely On?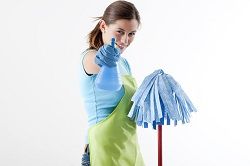 Here at Cleaners Richmond we work hard to bring all our customers, old and new, high quality and consistent cleaning Richmond at a competitive price. We do all this while upholding good ethical values and using 100% eco-friendly products.
We know the pressures of running a business. The last thing you want to do is have to worry about the cleanliness of the communal kitchen when you could be concentrating on pushing your company forward. That is why our ultimate aim is to provide high quality TW10 office cleaning and a consistent and reliable service where customer service is second to none.
Why not call 020 3743 9117 today for a free quote. That's where it all starts. Once you have spoken to one of our friendly support staff, you will need to compare our quote with that of other companies, we respect that. While we always aim to be competitive, we also know that a price doesn't show everything. You see we don't believe in 'off-the-shelf' cleaning packages or hidden charges. When you choose to hire us for our office cleaning services in TW9, you are hiring peace of mind and a service that just works. A service that is tailored to your needs. Our aim is to make the whole process, from quotes to payments and everything in between, simple and hassle free for you.
The Number One Richmond Office Cleaners Company You Can Alway Count On
We are already carrying out commercial Richmond office cleaning for many Richmond companies and our reputation continue to grow by the week. We receive a lot of our new business through word of mouth, and we believe this is mainly due to our hassle free, high quality and reliable service which is delivered personably and professionally. Why not give us a call on 020 3743 9117 to see how we can help you and your business.
As we ourselves are a growing, local TW9 cleaning company, we are able to provide any level of service that you require. Whether you need one employee for a couple of hours per week or a whole team available 24 hours per day, Cleaners Richmond has the manpower to satisfy your requirements.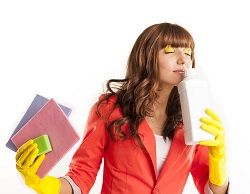 We also offer a number of other additional services to complement our TW9 office cleaning contracts. Office carpet cleaning can be carried out regularly at a discounted price, and we can also provide a refill service to ensure you never run out of toilet paper, washing up liquid and other essentials. This takes another thing off the mind of one of your employees, by entrusting it with us. We can also launder all hand towels and dispose of any confidential waste.
Hire Experienced TW9 Cleaners Specialists for Your Office
We also try to be as accommodating of your needs as we can be. In today's internet world you may be an international business, so working hours are long and the last thing you need is your cleaning company interrupting a shift. If you want us to clean through the night we will do, similarly if you would prefer cleaning duties carried out on a Sunday or in one hour blocks each day of the week. We aim to be a service you never see, never have to worry about, but one that you can always trust and rely on.
So for all your TW10 contract cleaning needs call us today on 020 3743 9117. A member of our team may wish to visit your office to discuss your needs with you and get a feel for the job. Our free quote then comes with no hidden charges and we will do our best to match any others that are like-for-like.
Put your cleaning in the hands of a firm you can trust. We know you won't need to speak to another cleaning company again.
Save