In Need Of a Little House Cleaning Richmond? Call This TW9 Cleaning Company Today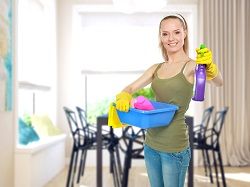 If you are looking to free up a little more of your precious leisure time, then maybe hiring a Cleaners Richmond home cleaner could be the ideal solution. All you need to do is call 020 3743 9117 and speak to one of our customer service advisors today for a free quote.
Just think about all the TW10 cleaning duties you have carried out in the last month. Dusting, polishing, vacuuming, scrubbing, soaking; it all mounts up. Then think about the weeks ahead, the chores already mapped out on the rota, it all seems a bit of a hassle doesn't it? Like it might get in the way of that bike ride, or that planned visit to see old friends.
If you are looking to de-clutter your leisure periods and find a bit more time for you then let us help. All our Richmond house cleaners are reliable, friendly, experienced and fully vetted. What's more it is a service that, contrary to popular belief, does not cost the earth and as a local Richmond cleaning business we really care about providing the local community with excellent home cleaning services. When you call 020 3743 9117 for that free quote we will carefully listen to your needs to ensure we tailor a package to suit, one that you can value and above all trust.
We Offer Amazing House Cleaning Services to Suit Every Need in TW9
For the majority of our happy and satisfied customers we carry our weekly and/or fortnightly house cleans, and tend to book the same slot every week/fortnight to ensure you get the same reliable cleaner each week. This house cleaning TW9 team can carry out a variety of tasks to suit your lifestyle, from bathroom and kitchen deep cleans through vacuuming and dusting all the way to washing and ironing. We really do offer the whole package to give you the chance to focus on the things that you want to be doing. All you need to do is call 020 3743 9117 to get the ball rolling.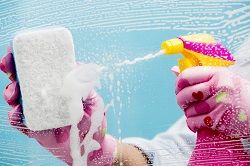 All of our cleaners Richmond are fully background-checked and interviewed in their own homes, so we know we have a team you can rely on to do a good job. A number of our customers entrust us with keys to their home so that we can carry out the cleaning duties while they are out of the house. We understand that the London lifestyle can be hectic and the working hours long, so we offer this service in order to make our service the best it can be for you. After a long hard day in the office it is a lovely thing to come home and unwind in a freshly cleaned, pristine home. A home that bares little resemblance to the one that was left that morning!
Call Richmond Cleaners Team for for Impeccable Results
We do offer our TW9 house cleaning service on an ad-hoc basis, but we prefer to agree a time-slot to come into your home on a regular basis as this allows us to provide you with the same cleaner each week. We also offer a discount for long-term bookings, and our other services, such as upholstery and carpet cleaning, can be supplied at a lower price for those in a long-term home cleaning contract.
If your busy lifestyle is preventing you from carrying out those regular household tasks, or if you simply do not have the motivation to do them, then enlist the help of this TW10 cleaning company. We have been cleaning Richmond's homes for a long time and we believe we are really rather good at it. We will match any like for like quote for your cleaning needs so why not call us here at Cleaners Richmond on 020 3743 9117 today.
Save