You have Just Found The Premier TW9 Cleaning Company For End Of Tenancy Cleaning Richmond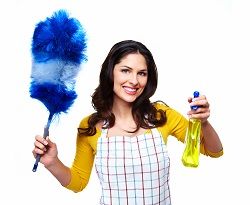 Got an empty house that needs cleaning but don't have the time? Tell us about it.
No seriously, do. Call Cleaners Richmond on 020 3743 9117 to obtain a free, no-obligations quote for all your TW1 end of tenancy cleaning requirements.
We offer this service to landlords, tenants and any other people on the property ladder, so whatever your situation it doesn't matter. If you just don't have the time (or desire) to clean that empty property then why not let these professionals take care of it for you.
We hear the story every day: you have spent weeks packing up your belongings, loaded them into transport, driven them to your new home, unloaded, re-arranged in a search for some sense of normality. You feel like you are on the brink of settling in, but you need to go back to the old abode in order to clean it. Maybe out of a sense of common courtesy, perhaps the place needs to be spotless in order to get your deposit back. Whatever the reason behind the necessity, it seems like the last thing you want to be doing. So why not call 020 3743 9117 today and let the Richmond end of tenancy cleaning professionals take care of it for your, all at a very agreeable price.
Forget About the Dust and Dirt in Your House, Hire Expert TW9 End of Tenancy Cleaning Agents
Our trained team of experts will enter your home once all your belongings are out and set to work, all you need to do is give us the call. A lot of people only have a small window in between moving their belongings out and handing the keys over the landlord or estate agent, adding to the stresses of getting the job done. This doesn't matter to us – the shorter the timescale the more cleaners Richmond we send in armed with dusters, polish and various other cleaning products.
This is one TW1 end of tenancy cleaning company you can trust to tick all boxes. If it is a rental-based end of tenancy clean we offer a deposit-back guarantee, giving you peace of mind that we will do a good job. After all if a job is worth doing, it's worth doing well.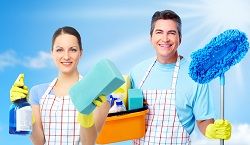 If you are moving up the property ladder and just need your house to be in a respectable condition we may be able to offer a slightly cheaper 'sprucing' service, where we will dust, vacuum and polish without any of the deep cleaning duties which tend to take a little more time.
Why You Have to Choose Richmond End of Tenancy Cleaners Company
All our staff are background checked so you can trust us to get your keys safely to where they need to go once the cleaning has been completed, although most of our satisfied customers simply ask that they are posted back through the letter box. We also use only the best in cleaning products, so you know the results will be perfect every time.
We can tailor our TW9 end of tenancy cleaning service to suit any job. We have never come across one too big and certainly not one too small. It is a service designed to take one of those moving weights off your shoulders.
So if you are feeling heavy under all that weight of moving stress give Cleaners Richmond a call today on 020 3743 9117 and shift some of the load. We carry out Richmond end of tenancy cleans every day, and we have a number of satisfied customers who regularly recommend our service. Settle into your new home without worrying about the old one, call us today for a free, no obligations quote for your TW9 cleaning needs.
Save
Save