Need a Spot of Richmond Carpet Cleaning? This TW9 Cleaning Company Has Just The Service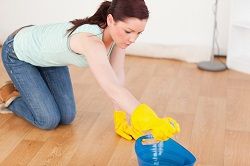 Over the years our carpets collect dust, stains and odours as a result of our everyday lives that most domestic carpet cleaners TW9 simply cannot shift. Cleaners Richmond provides a professional TW10 carpet cleaning service to restore your carpets to perfect condition, not only making them look as new but also providing a safe and healthy environment for both you and your family. All you need to do is call 020 3743 9117 today for a free quote. It is an incredibly affordable service and we know it is worth every penny, as do our long list of satisfied customers.
We Can Deal with Your Richmond Carpet Cleaning While You Enjoy Your Free Time
Most other Richmond carpet cleaning services TW10 will use one type of technology to clean all of your carpets and rugs. They may use mobile steam cleaner systems, perhaps they offer dry foam cleaning. We here at Cleaners Richmond take pride in our work and therefore will use different technologies on different types of carpets and/or stains, as each one is different. We are always at the forefront of modern technology regarding carpets, and carry a variety of equipment with us in our vans so will decide what will work best when we visit your property. We want to make your carpets look as good as they possibly can be, and to do that we need to be using not only the best equipment, but the best technology to match. We try to use a minimum of chemicals on your carpets, and when we do these are environmentally friendly and bio-degradable, leaving you with peace of mind that no 'nasties' have been left lurking in your woven piles.
When you call 020 3743 9117 for a free quote, we will quote you a price per room for our Richmond carpet cleaning TW9 service. This price will not change no matter what technology the cleaner Richmond on the day decides is best for your floor. We don't believe in add-on costs or hidden charges – the price we quote is the price you pay.
First Class Carpet Cleaning Services in Richmond Guaranteed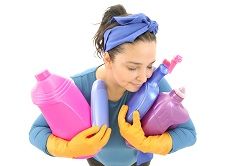 If you are short on time and want to be present when the works take place, we can arrange to clean multiple rooms in one go or across a number of visits. One thing is for certain; if you are present we will always test an inconspicuous area of your flooring before proceeding to clean the whole thing. While we have never been told not to carry out the full clean, this is a step that gives you confidence in the service and we find it usually makes people a little excited at what the rest of the room will look like! Normal-sized rooms can take up to an hour to clean, and we guarantee to do everything possible to make sure you are completely satisfied with the results (we are confident you will be!). Prices start at a very reasonable rate per room, so please get in touch by calling 020 3743 9117 today to discuss your options.
We see our carpets every day, so we do not usually notice the degradation and dulling-down in colour that occurs over time. Dirty shoes, dogs, cats, babies and other facets of modern-day life quickly take their toll on the fabric beneath our feet and can leave them looking tired and well-worn.
If this sounds like the case in your home then call 020 3743 9117 today. Our competitively-priced TW9 carpet cleaning service is designed to breathe fresh life into your floors. We promise to match any other like-for-like quote you obtain so a call to us is the only call you need to make. Look after your carpets with our professional help.
Save
Save