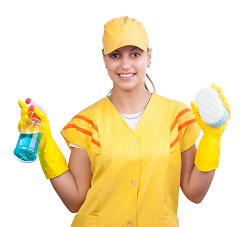 Best Ways To Remove Stains From The Carpet
06 March 2015
Carpet cleaning can be a challenging and tedious part of home cleaning. It can become a domestic cleaning nightmare when stains appear on your carpet. Stains can be caused by a whole number of environmental factors and they are an unfortunate but inevitable part of life. Thankfully there are many different carpet cleaners' strategies and products you can use to keep your house clean. Try some of these handy tips to get stains out of your carpet.
Red Wine
When you're unlucky enough to have a glass of red spills on the carpet, it can be a real disaster. There is a way to remove these types of stains effectively. Start by making a cleaning solution, the best method is to make a paste of bicarbonate soda and water. Next, get some paper towel and dap it in the solution. Dab this onto the stain repeatedly. You will need to wait around 15 minutes for the stain to break down. This may take multiple repetitions of dabbing at the stain until it is gone.
Chocolate
A tasty chocolate snack can go terribly wrong if it stains the carpet. The same goes for berries, candy and other food stains that occur. Use an ammonia solution and spray the affected area. Blot it with a dry cloth, and then spray again with a vinegar based solution. Use a lukewarm cloth to blot at the stained area. You may need to repeat this motion multiple times until the stain beings to fade.
Coffee or tea
The best way to get these dark stains out of carpet is to use a vinegar solution. This can be made up using basic vinegar that you have handy in the pantry, or white wine vinegar. Put some in a spray bottle and dilute it with warm water. Spray the affected stain area on the carpet and let it soak for 10 to 15 minutes. Then blot it with a white cloth, being careful not to rub the stain otherwise it will spread further. Repeat this motion until the stain is gone. This also works effectively with ketchup and beer stains as well.
Crayons or paints
If you have kids around the home, arts and crafts are a very fun activity to do, but it can get messy. When crayons or paints stain the carpet, use a cleaning solvent to remove it. This can be a purchased cleaning spray or you can make your own by using a mixture of water and bicarbonate soda in a spray bottle. Spray some cleaning product onto a clean cloth and blot at the area. It is important not to rub the cloth otherwise this will spread the stain. Then spray the affected area of the carpet with more cleaning product and leave it to sit for a while. Then blot at the stain with a lukewarm cloth. Repeat this until the stain has disappeared, it may take several attempts.
Pet accidents
Having pets in the house is all well and good, until they have an accident. The first thing to do is get a cloth and spray it with cleaning product, the more the better. Lay the cloth over the top of the accident and let it soak up. Then use a vinegar solution to spray the area and dab the stain away. You will also need to disinfect the area and deodorise.
You may also like